J&L Marketing's vision is to help our clients consistently achieve and surpass their goals. Whether they're looking to increase awareness, boost traffic and sales, or win back lost customers, we want to provide marketing solutions to each of our clients' greatest needs. We do this by creating new and exciting solutions to some of the biggest marketing challenges the automotive industry is facing and delivering real, tangible, and significant results as a result of these solutions.
Our digital Service Combat Strategy was created to increase customer retention, combat high post-warranty defections and to positively impact service effectiveness focusing on three major components: deep data, marketing strategy, and campaign management.
Compare Packages
Set Up a Demo
Enroll
---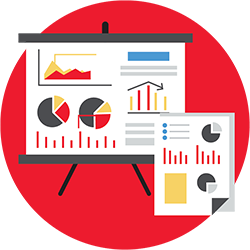 DEEP DATA
Identifies who we target, when the right time is, and how we motivate them to respond.
Complete online Analysis to Discover exactly what your competition is advertising
Target previous customers on Google paid search, even when they don't search for your dealership or your brand
Win back inactive customers on Facebook, Gmail and on over 2 million websites
Utilize the most advanced audience targeting methods to deliver higher quality leads
Dynamic data driven programmatic campaigns
Data is protected and backed by a 10-million-dollar cyber liability insurance
MARKETING STRATEGY
Multi-channel approach driven by technology and relevant messaging to increase engagement and leads.
The most comprehensive paid search, display and social advertising strategy persuades more customers at a lower cost per conversion
Automatically change your service ads based on the exact service specials consumers search for
Utilize dynamic search and display advertising for higher click through rates at a lower cost
Reach consumers during critical decision-making moments
Improve your customer's experience by making it easier and faster to call you, text you and email
Persuade consumers with highly relevant and effective ad copy
Utilize our proprietary technology:

24/7 Bid Management
Custom Landing Pages
Programmatic Advertising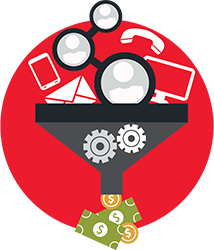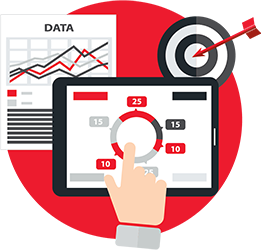 CAMPAIGN MANAGEMENT
Simplify the entire process.
Google Ads Certified Digital Marketing Specialist allow you to effortlessly optimize your digital marketing strategy and results
Continuously monitors your competition so you can frequently enhance your strategy
Have confidence your service marketing produces a high ROI with a 24/7 real time online dashboard