Connect with your customers on how the want to chat with you. Dealer eProcess offers one solution for chat, texting, artificial intelligence (ie: ChatBot), AND Facebook Message & Marketplace Chats, all in one platform. We have the solution that fits each dealer. We can manage your communications, you can manage your own, or mix of both with co-managed chat/texting!
Compare Packages
Set Up a Demo
Enroll
---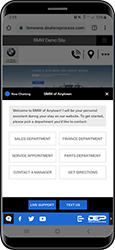 AutoBot
AutoBot features artificial intelligence that conducts a conversation on behalf of the dealer. Answers are programmable ahead of time so dealers can ensure both consistency and accuracy with the responses. With DEP's AutoBot, you have the potential to reach customers more efficiently, with high levels of customer engagement.
Co-Managed AutoBot with Texting
Artificial intelligence conducts a conversation on behalf of the dealer while allowing dealership personnel to jump into the conversation at any time to take over. (Facebook Messenger & Marketplace Chats Included)
Dealer Managed Texting
Two-way texting allows your customers to initiate an SMS text message directly with your dealership personnel. Efficiently track all messages, improve customer satisfaction, and increase response rates within your dealership.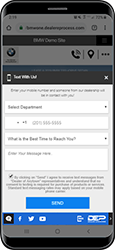 Dealer Managed Chat
Chat has been a huge piece of website lead generation for years, and it's not going away any time soon. Our Dealer Managed Chat platform puts you in charge of the conversation with consumers, allowing you to easily manage chats, send links to consumers, and get them to walk into the showroom! (Facebook Messenger & Marketplace Chats Included)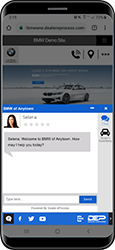 Co-Managed Chat with Texting
DEP manages all chats 24/7/365 on behalf of the dealership. We'll be your backup when your team is not available! You can watch chats happen in real time while having the ability to jump in and take over the conversation from our trained live chat agents. This style of chat allows you to have the best of both worlds and complete live chat coverage. (Facebook Messenger & Marketplace Chats Included)