Before we ever started building websites and technology, we started out as a small team of former dealers and search marketing experts determined to maximize dealer ROI. To do that, we quickly realized we needed to create a connected strategy — from search, to social, to email, to display and video — all driving qualified traffic to advanced website technology that turns traffic into customers. So that's what we did, and we call it Connected Marketing™.
Compare Packages
Set Up a Demo
Enroll
---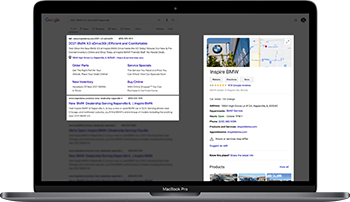 ADVANCED DEALER SEO
Dealer Inspire was founded as an expert automotive SEO agency, and everything we do works towards organically growing your digital presence, including technically optimizing your website to be a powerhouse with search engines. For nearly 10 years our SEO team has been helping our dealers win in the SERPs with custom content plans, advanced meta and schema microdata, and local Google My Business® optimization. We make your dealership The Answer when shoppers ask search engines their most important vehicle and service questions.
FUEL™ DYNAMIC SEARCH ADVERTISING
The competition (and wasteful spending) in automotive digital advertising is intense, so we built our own technology to maximize dealer ROI. FUEL™ increases conversions at less cost by dynamically creating more helpful, detail-rich text ads based on your exact inventory, and then leverages keyword intent bidding to serve those ads to the shoppers most likely to buy soon. Our Google award-winning Dig Ad experts create your custom strategy based on your local market and business strategies, and then use FUEL™ to win you customers at the moment of search.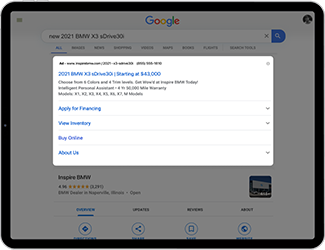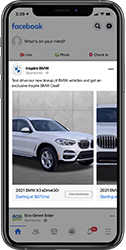 FUEL™ DYNAMIC SOCIAL & DISPLAY ADVERTISING
The same FUEL™ technology that creates dynamic, highly-targeted search ads also powers social and display advertising with the inventory visuals and personalized recommendations to convert shoppers across platforms. Interactive and optimized for attention, FUEL™ display ads attract and re-engage in-market shoppers where they are.
FUEL™ IN-MARKET VIDEO
The newest FUEL™ capability, our unprecedented video advertising solution, taps into the power of Cars.com's audience data of 25 million monthly shoppers — giving one dealer per territory the unfair advantage of exclusively targeting those local active shoppers on the platforms they watch video on every day. Offering both custom and strategic turnkey creative, FUEL:IMV efficiently drives brand awareness and new customers by putting compelling campaigns and offers in front of local shoppers that we know are all actually looking to buy a vehicle soon.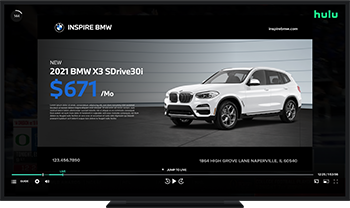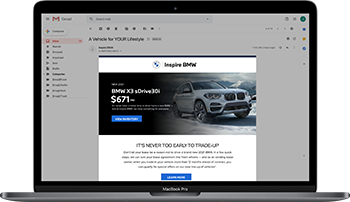 PERSONALIZED EMAIL MARKETING
Email is still the most powerful marketing channel to engage your customers 1:1 — if you're having the right conversations. By syncing with your customer lists and deploying advanced segmentation strategies, we can automatically send high-converting emails based on where your customers are in the shopping or ownership lifecycle to consistently drive revenue.
CONNECTED CREATIVE CAMPAIGNS
Keeping all your messages consistent across channels is the easiest way to maximize the effectiveness of your campaigns, no matter what channels you use. Our Managed Services team gives you the creative firepower you need to transform your monthly offers and goals into complete, connected campaigns across all your platforms, driving shoppers toward buying decisions through each of these channels while building your brand message.