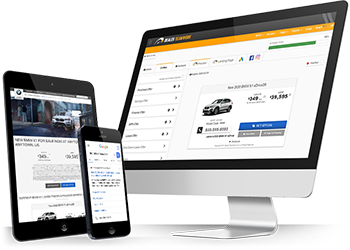 Our primary goal is to drive better results for your BMW dealership, faster, through strong partnership and technological advantages. That's why we created and patented our MPOP® software—a Merchandising, Personalization and Optimization Platform. The MPOP® is a content marketing platform that simplifies marketing management at scale. By hooking your inventory feed and your digital marketing channels up to the MPOP®, you can merchandise your entire inventory and create special offers.
The power of the MPOP® is that those offers are then pushed to all your linked marketing channels with a single update via one convenient tool. And if you ever need to update your MPOP® created offers, you only need to change it once in the MPOP®, and it updates all your linked marketing channels. Channels include: landing pages, website SEO, local SEO, PPC, social ads, and an email campaign builder.
Compare Packages
Set Up a Demo
Enroll
---
Higher-quality campaigns & lead generation
Some vendors offer generic, templated campaigns, and on the flip side, some vendors offer customization by doing everything by hand. That's not us. At Dealer Teamwork, we offer the customization and flexibility of a small agency, with the scaling power of a massive industry vendor. We're the whole package!
Our patented MPOP® technology allows us to automate incentive driven campaigns with more relevant vehicle details that matter to shoppers than other vendors can provide. Time saved via automation leaves more time to focus on strategy and optimizing campaigns to meet your goals. Better campaigns, targeting highly relevant audiences lead to more actionable sales opportunities.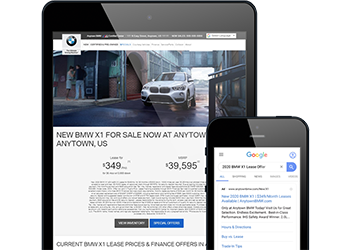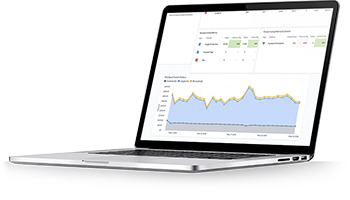 More strategy, less busy work
Technology not only helps us automate manual work; it enables us to provide better strategy recommendations for your dealership. We consolidate data from your digital channels into our MPOP® Analytics reporting tool. This allows us to conduct fast campaign and SEO analysis on big picture and granular levels.
Saving time managing and analyzing your campaigns means we can spend more time advising your dealership on strategy and less time doing tedious account maintenance tasks. Your time is valuable, so let's spend it on efforts that drive ROI!