Dealer.com Managed Social
Dealer.com's dedicated Social Media Coordinators provide a balanced approach to social media marketing and dealership community management, creating and executing content that builds brand loyalty and delivers campaigns to a large, but targeted audience instantly.
Compare Packages
Set Up a Demo
Enroll
---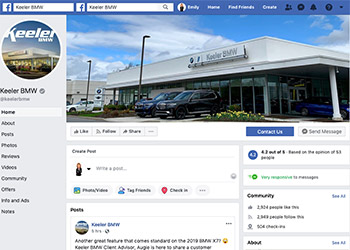 Centralized campaign coordination
Campaigns and social activity consistently align with your overall digital strategy, brand guidelines and encompass a complete range of services to optimize your social identity and reach across Facebook, Twitter, Instagram and LinkedIn.
Engaging, relevant content for your community
Professional social management ensures that your brand is engaging your local community and attracting fans across the major social media channels. Campaign messaging, community involvement, sponsorships, and events showcasing your charitable efforts are all invaluable social content. By partnering with Managed Social, your dealership will stay top-of-mind for a growing social media fan base that craves relevant and organic content.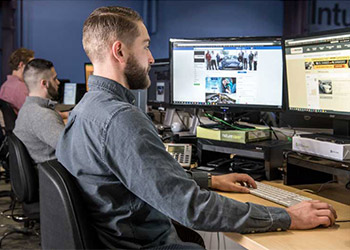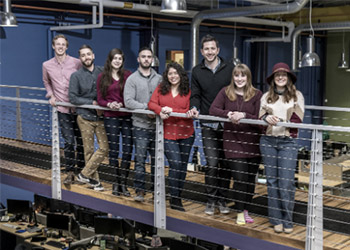 Reputation Management
Dealer.com's dedicated Social Coordinators protect and nurture your dealership brand and reputation proactively by monitoring online platforms and responding with an immediate, thoughtful, personal response. Our powerful software monitors online sentiment in real time, allowing us to respond in 24 hours or less. Summary reports are sent daily to ensure that all stakeholders stay informed. This custom service will help improve your customer experience, lead to better search engine ranking and frees you up to focus on running your dealership and selling cars.