FIND YOUR BUYERS EVERYWHERE AND OWN EVERY MOMENT
With the industry's top-driving websites for the past 22 years and a full suite of marketing solutions, Dealer.com is the choice for the most successful dealerships in the country. Powered by unmatched Cox Automotive consumer data, Dealer.com creates engaging digital marketing experiences to help you sell more cars, more profitably.
Compare Packages
Set Up a Demo
Enroll

---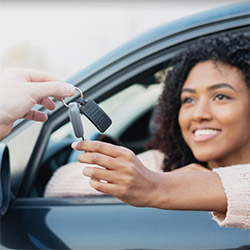 YOU DESERVE THE BEST PLATFORM
Dealer.com gives you access to real-time buying signals to help you interact early and build trust. Give your brand the power to deliver the most personalized experiences using real-time buying signals. Access exclusive, first-party auto retailers marketing insights from Cox Automotive, including Autotrader and Kelley Blue Book, where 2 out of every 3 car buyers shop.
Exclusive First-Party Consumer Data
Website Experience Optimization (Personalization)
Digital Marketing Performance Analytics
nGauge Traffic Quality Scoring
Incentives Management and Syndication
Inventory Management & Lifecycles
YOU DESERVE THE BEST WEBSITES
Your leads are only as good as the website that produces them. Create the personalized experience your customers crave and drive more conversions. 216% higher form conversion rate with personalized visits.
Mobile-First Website containing responsive design with device-specific customization
Sitewide free-form Search Bar
Website Accessibility Solution powered by AudioEye
UX-Driven Design
Reactive Website Services
MyCars™ Shopping Cart
HTTPS Website Security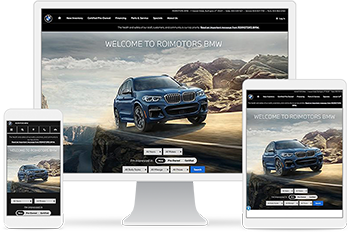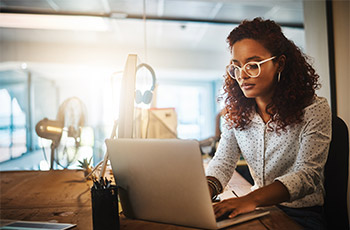 CUSTOMIZE YOUR WEBSITE LIKE A PRO.
Customize, edit, and update your website from your dealership with tools that let you manage assets and build pages with get on-demand guidance from your team at Dealer.com. Understand your entire digital marketing operation, from websites to advertising, and inventory to performance, quickly and easily from the ControlCenter dashboard.
Enhanced Page Design and Editor
Video Upload and Streaming Toolkit
Heatmap and Widget Map Visualizations
"Find it for me" Vehicle of Interest Form
Specials Campaign Manager
PARTNERSHIP AND ACCOUNTABILITY FOR LASTING SUCCESS.
Unlock your potential with a team of digital marketing experts. At Dealer.com your Performance Manager leads a team of experts that stand at the ready to provide the strategic digital marketing expertise you need to make the most of your Dealer.com solution.
Dedicated Performance Manager
Single Cox Login
Inventory Exports for up to 6 providers
OEM-Compliant Platform Integrations & Enhancements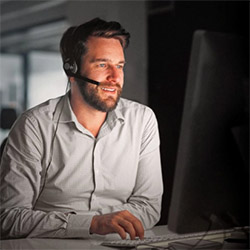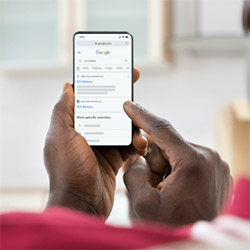 TOP THE LIST IN ORGANIC SEARCH.
Get more high-quality traffic and qualified leads by teaming with our 100+ SEO experts, who will help you build search-optimized content, find better target keywords and more.
Core SEO Services including Canonical Tagging, Meta Data, Crawl Error Correction, Schema Markup, and more
Award-winning Premium SEO Service drives Visits, Views and Leads to the next level
Targeted Results Page
Dealership Review Syndication
WE OFFER MORE THAN JUST RETAILER WEBSITES.
Dealer.com Managed Services deliver specialized marketing expertise and strategy aligned to your dealership's goals. Through collaboration with you and your Performance Manager, we provide the knowledge and resources you need to stand out from your competition and increase your digital marketing results.
Continuously trained SEO Strategists, Specialists, and Copywriters
Advanced Campaign Content and Creative Services
Review Generation and Review Response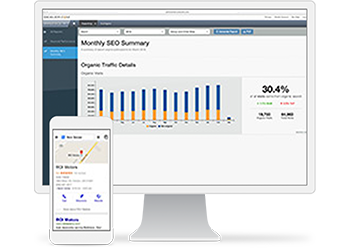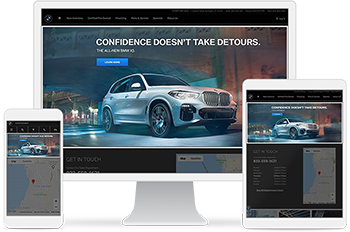 EXPERIENCE OPTIMIZATION.
Personalize your digital storefront experience. Dealer.com Experience Optimization uses data and automation to deliver personalized inventory and fixed operations content to customers visiting your website, based on their previous shopping behaviors. When shoppers reach your website and see inventory and incentives for the vehicles they've already been considering, it makes it easier for them to resume their research and take that next step in the buying process. Website visits where shoppers were exposed to personalized content showed increased website engagement and digital retailing activities.
Learn more about Experience Optimization
OUR ACCESSIBILITY SOLUTION.
Dealer.com's Website Accessibility Solution ensures retailers securely navigate ADA Compliance while delivering a premium, personalized digital storefront experience for consumers of all abilities. Powered by AudioEye, the industry's most experienced accessibility experts, our solution includes both a toolbar and a managed service, which safeguards retailers with accessibility protection and constant vigilance across the entire website experience. By applying regular automated and manual accessibility testing along with assistive technology like screen readers, this solution takes the guesswork out of compliance management, and lifts any burden off the retailer.
For more information please visit: Website Accessibility