Be the Dealership the other Retailers chase and Take the Lead.
Ready for something new, and better?
Every BMW Retailer receives:
5x Faster Site Speed than other certified providers
Lowest investment with Every Feature In Every Package – Compare apples to apples for yourself!
Fast and Easy Onboarding as quick as 10 days with increased SEO rankings in first 30, 60, and 90 days
Tailored luxury experiences for 4 out of 5 of your shoppers that drives +38% more leads, +30% more phone calls, with -15% lower bounce rates
Photo Shop-like editing tool for quick and easy updates in seconds!
Unlimited In-The-Moment Support! Sincro's In-The-Moment Retailer Care Model is unique in the automotive industry in that our goal is to successfully resolve a dealer's request for help before the phone call is over, every time you call.
Compare Packages
Set Up a Demo
Enroll
---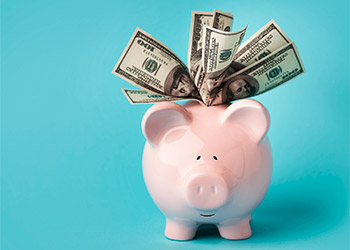 Compare for yourself and see how much Sincro can save you each month, apples to apples.
Stop spending more and start spending smarter by comparing for yourself! Sincro certified BMW approved websites have every feature in every package, without "nickel and diming" retailers for features that should already be included. Compare what is included in our packages versus all the add-ons from the other providers, and see how much you could save each month, and get better results.
Fast and Easy Onboarding as Quick as 10 Days with Increased SEO Rankings!
Sincro makes switching your website fast, easy, and better! In as fast as 10 days, we will hold your hand to get your new, fully personalized Google Preferred Sincro website live with our "White Glove" Implementation. Once your website is live, SEM Rush insights show immediate organic lift of +32% after the first 30 days, +50% in the first 60 days, and +78% in the first 90 days. We make launching your new Sincro Website fast, easy, and better for your SEO rankings!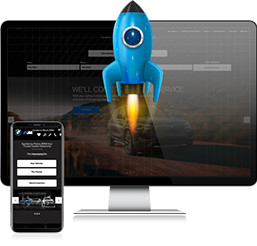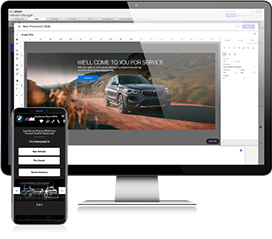 Photo Shop-like Editing Tool for Quick and Easy Updates in Seconds
Sincro's quick and easy Photo Shop-like editing tool is intended to save you time and money when either creating an asset from our library of content, or simply changing a payment in a matter of seconds. Whichever you need, you will spend less time updating content, so you have more time selling more vehicles and services for your guests.
In-The-Moment Support
Sincro's goal is to take care of you before the phone call is over, every time. Unlimited In-The-Moment Support is included in every package at NO ADDITIONAL COST. That's right! We never cut you off when you need our help the most. That's why Sincro's Retailer Satisfaction Rating is 95% with a 99% Done Right the First Time Rating.